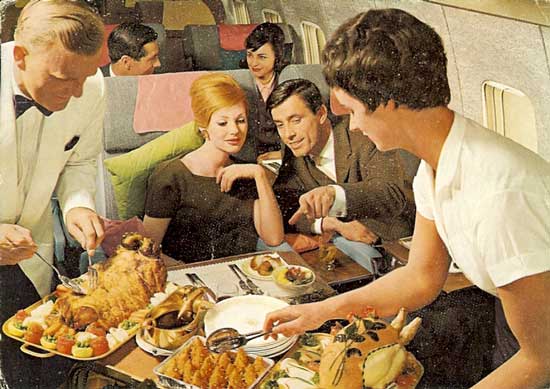 I was going to write an insightful post about what elements of the aircraft cabin interior we should focus on to improve the overall passenger experience, but I realised that I am not qualified to do so.
I am only one of millions of passengers flying every day.  My opinions are biased based on my own personal preferences.  Any insights I have from working in the aviation industry and in the aircraft interiors field are shaded by my understanding of what airlines focus on most, which may or may not reflect what you find most important.
In short, what do I know?
You do.  So I thought I'd ask.
I'm introducing this Airline Passenger Inflight Experience Survey to find out what is most important to you.  Let me know what elements of the cabin matter most.  I'm curious to understand what might persuade you to pay more for a ticket, or drive you to make different travel plans in order to avoid a particular airline.
Anything could happen.  Your answers might confirm what the industry already considers priority.  Your answers might surprise us all.
Your contributions to this survey will also drive the topics which I will focus on in this blog.  I will share what I learn from the survey, look into the aircraft interiors elements which are rated as most important, and ask industry experts how they manage those features and what innovations and improvements are in the works.
The Flight Chic Airline Passenger Inflight Experience Survey will be as meaningful and useful as you choose to make it.  I hope you will participate, be candid, and share your insights.  Please take this opportunity to make your preferences known.
As soon as I have sufficient responses to the survey for the data gathered to be significant, I will post the results on this blog, on Flight Chic's Facebook page, to Flight Chic's Aviation Industry LinkedIn groups, on Twitter, and on Flight Chic at Rebel Mouse.  So however you chose to follow Flight Chic, you'll learn what I've learned.
It's a short survey—only ten key questions.  You can fill it out in a flash.  Your response will be invaluable, and I want to thank you in advance for participating.
Let's find out what matters most.