AirAsia and AirAsia X Introduce Exceptional 'Down Under' Sale for New Zealanders and Australians
Experience Asia's finest destinations with budget-friendly fares. 
International airfares are now on sale starting from NZD $135* (under AUD $130)*. The AirAsia Group and AirAsia X bring this exceptional offer, consistent with their commitment to providing the lowest fares for their valued passengers from 'down under.' 
The special sale will run until the 13th of August, 2023. This presents an opportunity for guests from New Zealand and Australia to embark on a journey to Asian destinations. The travel period for these flight deals extends from the 1st of October, 2023, until the 31st of March, 2024.
Destinations on sale now:
Fly from:
Perth to Jakarta. All-in one-way from AUD $149* Economy
Perth to Bali. All-in one-way from AUD $149* Economy
Perth to Kuala Lumpur. All-in one-way from AUD $219* Economy, Flatbed from AUD $669*
OOL to KUL All-in one-way from AUD $249* Economy, Flatbed from AUD $929*
MEL to KUL All-in one-way from AUD $299* Economy, Flatbed from AUD $1005*
SYD to KUL All-in one-way from AUD $299* Economy, Flatbed from AUD $1005*
Sydney to Bangkok. All-in one-way from AUD $299* Economy
Auckland to Kuala Lumpur. All-in one-way from NZD $459* (under NZD $500) Economy,

Flatbed from NZD $1499*

Auckland to Sydney. All-in one-way from NZD $135* Economy, Flatbed from NZD $339*
Booking and Travel Periods:
The promotional fares are available for booking for the travel period between 4 September 2023 and 31 March 2024.
Experience the Excitement of AirAsia's New FlyThru Deals
Embark on a journey from Kuala Lumpur to delightful domestic destinations in Malaysia at discounted rates. Explore popular locations such as Langkawi, Penang, and Kota Kinabalu.
Or, extend your horizons with international flight deals across Asia. Discover the wonders of India, Thailand, Indonesia, Japan, China, Vietnam, and more.
*Subject to embargo periods. Other terms and conditions apply.
---
What to Expect Inside AirAsia's Planes
Airbus A330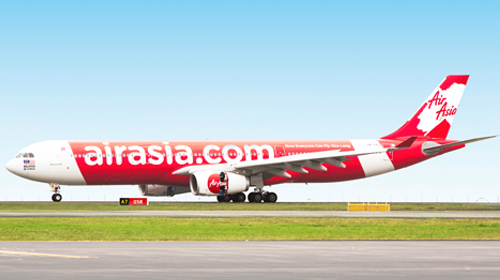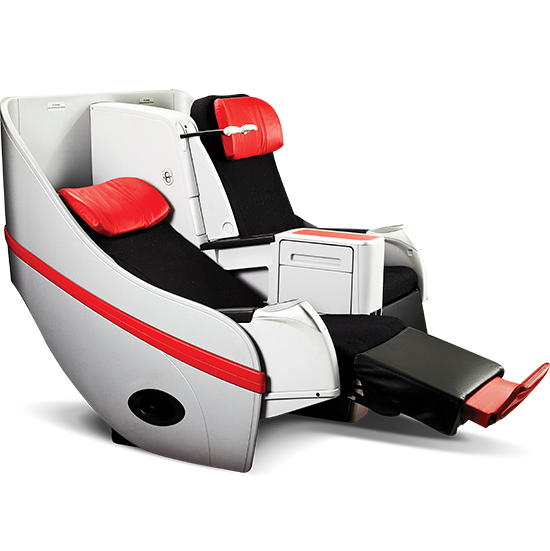 Premium Flatbed
Indulge in ultimate comfort onboard with the Premium Flatbed cabin. You can relax in style with a spacious 59″ pitch and a generous 19″ wide seat. Experience the luxury of a full flatbed whenever you desire. Immerse yourself in a world of comfort and convenience throughout your journey.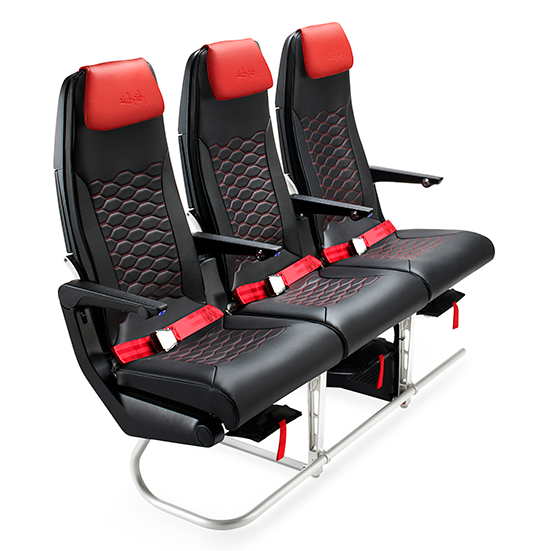 Hot Seats
Experience greater comfort with over 17.5″ of legroom for the extra space you need to relax and unwind.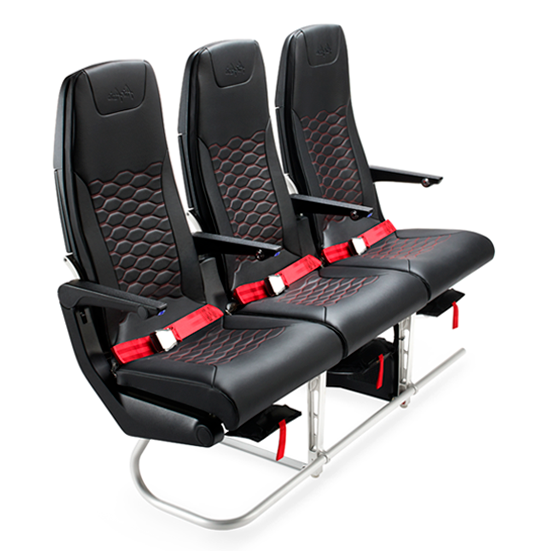 Standard Seats
Experience utmost comfort during your travels with these sleek leather seats. Designed with a minimum pitch of 30″ and a width of at least 16″.
Twin Seats
The Twin Seats are an ideal seating arrangement for couples and close friends. These seats offer enhanced intimacy and privacy as they do not have a middle seat, allowing you to enjoy each other's company without distractions from strangers. To learn more about the Twin Seats for D7 flights, visit the AirAsia website.
Tour of AirAsia's A330 cabin Twin Seats.
Quiet Zone
Escape the noise and experience tranquility in the exclusive Quiet Zone aboard AirAsiaX's A330 aircraft. Discover the serenity that awaits you as you embark on a journey with AirAsia. For more information about AirAsia's coveted Quiet Zone, visit the airline's website: AirAsia's Quiet Zone.
Quiet Zone Perks:
Minimal noise with no disturbances – no kids below 10
Soft ambient lighting
Meals will be served faster
Take a tour of the Quiet Zone.
Air Asia Airline LOPAs (location of passenger seating), aka Seat Maps

Airbus A330: Type A / Airbus A330-NEO
---

Airbus A330: Type B
---
Premium Flatbed Hot Seats Standard Seats Quiet Zone Exit door Baby bassinet Lavatory
Airbus A330: Type C
---
Airbus A330: Type D