A glitch in the UK's privatized National Air Traffic Services (NATS) caused massive disruption to Monday flights, impacting many bank holiday travelers. The glitch could not have come at a worse time, and while it has been resolved, the aftereffects continue.
Travelers are advised to check the status of their flights directly with their airlines. Updates from airlines and airports are included below.
A message from NATS' Operations Director about Monday's disruption.
"This morning, we have identified and remedied the technical issue affecting our flight planning system. We are now working closely with airlines and airports to manage the flights affected as efficiently as possible. Our engineers will carefully monitor the system's performance as we return to normal operations.

"The flight planning issue affected the system's ability to automatically process flight plans, meaning that flight plans had to be processed manually, which cannot be done at the same volume, hence the requirement for traffic flow restrictions. Our priority is always to ensure that every flight in the UK remains safe, and we are sincerely sorry for the disruption this is causing. Please contact your airline for information on how this may affect your flight."

NATS
IATA's Walsh Notes an Apology is Not Enough
IATA's Director General, Willie Walsh, Statement on NATS Meltdown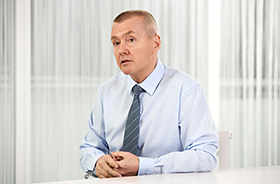 "I feel for all the passengers that have suffered and continue to suffer huge inconvenience from the delays and cancellations caused by another meltdown of the UK National Air Traffic Services (NATS). I also sympathize with airline employees who face considerable additional stress dealing with the challenging recovery from this failure.

"NATS has crucial questions to answer about their responsibility for this fiasco. The failure of this essential service is unacceptable and brings into question the oversight of the CAA who are required to review the NATS resilience plan under the terms of its licence.

"This incident is yet another example of why the passenger rights system isn't fit for purpose. Airlines will bear significant sums in care and assistance charges, on top of the costs of disruption to crew and aircraft schedules. But it will cost NATS nothing. The UK's policy makers should take note. The passenger rights system needs to be rebalanced to be fair for all with effective incentives. Until that happens, I fear we will see a continuing failure to improve the reliability, cost efficiency, and environmental performance of air traffic control. The current system does not protect passengers. It hurts them."

Willie Walsh, IATA's Director General.
Airline and Airport Updates
Rail Alternatives
Eurostar added trains to help grounded air travelers get back on track.
About NATS
NATS is the UK's leading provider of air traffic control services. In a typical year pre-Covid, the air traffic controller handled over 2.5 million flights and 250 million passengers across the UK and the North Atlantic. Outside of the UK. NATS offers air traffic services to customers, including airports, airlines, air traffic service providers, and governments across parts of Europe, the Middle East, and Asia.